Pronunciation
Phrases & Vocabulary
Afrikaans Language
Travel Guides
101 Languages Recommends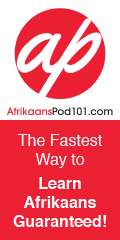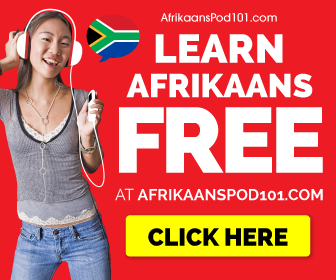 a

as in sun

---

e

as in met but also pronounced meet or angel

---

ê

as in apple

---

ë

usually pronounced the same as 'e' but when it is accented due to grammar, for example in words like 'geëet' which means 'to have eaten', then it can be pronounced in further 3 ways such as: meet or fear or wet

---

i

as in bit

---

o

as in fort but also mood or boy

---

ô

as in cauldron

---

u

sounds very similar to 'i' to a none Afrikaans speaker, but is in fact pronounced very differently. Sounds similar to British sin but not exactly

---

y

Speakers of Dutch should note, Afrikaans 'y' is a replacement of the Dutch 'ij'. Sounds similar to 'ey' in hey but not exactly the same.

---

'n

The Afrikaans Indefinite Article, a very unique letter. Pronounced the same way as the English 'a' as in 'a dog' or 'a song'. 'n Is never written in upper case if used at the start of a sentence, instead the word that follows will receive an upper case letter.
Featured Video