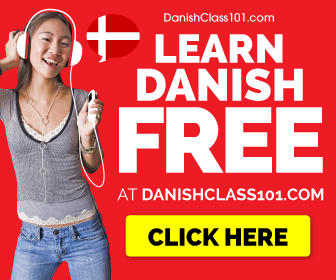 now
nu
---
later
senere
---
before
før
---
morning
morgen
---
afternoon
eftermiddag
---
evening
aften
---
night
nat
Clock
one o'clock AM
klokken 1
---
two o'clock AM
klokken 2
---
noon
middag
---
one o'clock PM
klokken 13
---
two o'clock PM
klokken 14
---
midnight
midnat
Duration
_____ minute(s)
_____ minut(ter)
---
_____ hour(s)
_____ time(r)
---
_____ day(s)
_____ dag(e)
---
_____ week(s)
_____ uge(r)
---
_____ month(s)
_____ måned(er)
---
_____ year(s)
_____ år
Days
today
i dag
---
yesterday
i går
---
tomorrow
i morgen
---
this week
denne uge
---
last week
sidste uge
---
next week
næste uge
---
Monday
mandag
---
Tuesday
tirsdag
---
Wednesday
onsdag
---
Thursday
torsdag
---
Friday
fredag
---
Saturday

lørdag
---
Sunday
søndag
Months
January
januar
---
February
februar
---
March
marts
---
April
april
---
May
maj
---
June
juni
---
July
juli
---
August
august
---
September
september
---
October
oktober
---
November
november
---
December
december
Writing
What's the time?
Hvad er klokken?
---
What date is it today?
Hvilken dato er det i dag?
---
It's _____ o'clock.
Klokken er _____ .
---
Please note that when saying the time, one would normally use one to twelve, unless having to make sure there's no doubt as to whether it's past or before noon, in which case the twenty-four hour system is used.
Featured Video