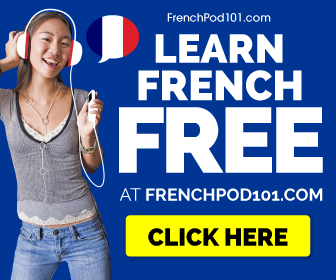 now
maintenant (mang-NAHNG)
---
later
plus tard (ploo TAHR)
---
before
avant (AH-vahng)
---
morning
le matin (luh mat-TANG)
---
in the morning
dans la matinée (dahn lah mah-TEEN-ay)
---
afternoon
l'après-midi (lah-PRAY-mee-dee)
---
evening
le soir (luh SWAH)
---
in the evening
dans la soirée (dahng la SWAH-ray)
---
night
la nuit (lah nwee)
Clock
one o'clock AM
une heure du matin (ewn er dew ma-TANG)
---
two o'clock AM
deux heures du matin (duz er dew ma-TANG)
---
noon
midi (mee-DEE)
---
one o'clock PM, 13:00
une heure de l'après-midi (ewn er duh la-pre-mee-DEE), treize heures
---
two o'clock PM, 14:00
deux heures de l'après-midi (duz er duh la-pre-mee-DEE), quatorze heures
---
six o'clock PM, 18:00
six heures du soir (sees er dew SWAR), dix-huit heures
---
quarter to seven, 18:45
sept heures moins le quart, dix-huit heures quarante-cinq
---
quarter past seven, 19:15
sept heures et quart, dix-neuf heures quinze
---
half past seven, 19:30
sept heures et demi, dix-neuf heures trente
---
midnight
minuit (mee-NWEE)
Duration
_____ minute(s)
_____ minute(s) (mee-NUUT)
---
_____ hour(s)
_____ heure(s) (eur)
---
_____ day(s)
_____ jour(s) (zhoor)
---
_____ week(s)
_____ semaine(s) (smen)
---
_____ month(s)
_____ mois (mwa)
---
_____ year(s)
_____ année(s) (ah-NAY)
---
weekly
hebdomadaire (eb-doh-ma-DAYR)
---
monthly
mensuel (mang-suu-ELL)
---
yearly
annuel (an-uu-ELL)
Days
today
aujourd'hui (aw-zhoor-DWEE)
---
yesterday
hier (YEHR)
---
tomorrow
demain (duh-MANG)
---
this week
cette semaine (set SMEN)
---
last week
la semaine dernière (lah SMEN dehr-NYEHR)
---
next week
la semaine prochaine (lah SMEN proh-SHEN)
---
Sunday
dimanche (dee-MAHNSH)
---
Monday
lundi (luhn-DEE)
---
Tuesday
mardi (mahr-DEE)
---
Wednesday
mercredi (mehr-kruh-DEE)
---
Thursday
jeudi (juh-DEE)
---
Friday
vendredi (vahn-druh-DEE)
---
Saturday
samedi (sahm-DEE)
Months
January
janvier (zhahng-VYAY)
---
February
février (fay-VRYAY)
---
March
mars (mahrs)
---
April
avril (ah-VREEL)
---
May
mai (meh)
---
June
juin (zhwang)
---
July
juillet (zhwee-YAY)
---
August
août (oot)
---
September
septembre (set-TAHMBR)
---
October
octobre (ock-TOHBR)
---
November
novembre (noh-VAHMBR)
---
December
décembre (day-SAHMBR)
Writing
As in most of the world outside America, dates are written with the month in the middle. So if you see 04-12-2003, you know that's le quatre décembre, not April 12.
A date (18-12-1963) fully spelled out is le dix-huit décembre dix-neuf cent soixante-trois (you can either use dixi-neuf cent or mille neuf cent and so on for years from 1100 to 1999). The ordinal is used only with the first (premier) of the month.
Times are written with the letter 'h' after the hours: 18h30. If there is no indication of matin or soir, it's in the 24-hour clock.
Featured Video