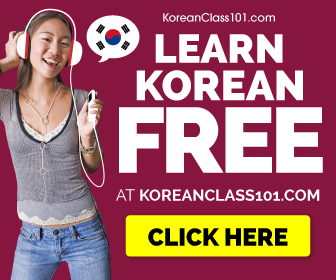 The classification of the modern Korean language is uncertain, and due to the lack of any one generally accepted theory, it is sometimes described conservatively as a language isolate.
Since the publication of the article of Ramstedt in 1926, many linguists support the hypothesis that Korean can be classified as an Altaic language, or as a relative of proto-Altaic. Korean is similar to Altaic languages in that they both lack certain grammatical elements, including number, gender, articles, fusional morphology, voice, and relative pronouns (Kim Namkil). Korean especially bears some morphological resemblance to some languages of the Eastern Turkic group, namely Sakha (Yakut). Vinokurova, a scholar of the Sakha language, noted that like in Korean, and unlike in other Turkic languages or a variety of other languages surveyed, adverbs in Sakha are derived from verbs with the help of derivational morphology; however, she did not suggest this implied any relation between the two languages.
It is also considered likely that Korean is related in some way to Japanese, since the two languages have a similar grammatical structure. Genetic relationships have been postulated both directly and indirectly, the latter through either placing both languages in the Altaic family, or by arguing for a relationship between Japanese and the Buyeo languages of Goguryeo and Baekje (see below); the proposed Baekje relationship is supported additionally by phonological similarities [citation needed] such as the general lack of consonant-final sounds, and by cognates such as Baekje mir, Japanese mi- "three". Furthermore, there are known cultural links between Baekje and Japan, it even being likely that the Baekje upper classes fled to Japan when the kingdom fell. Census records from early Japan show that most Japanese aristocratic clans traced their lineage to the Korean peninsula. A fact confirmed by the current Japanese Emperor in a speech marking his 68th birthday when he stated, "I, on my part, feel a certain kinship with Korea, given the fact that it is recorded in the Chronicles of Japan that the mother of Emperor Kammu was of the line of King Muryong of Paekche," and "I believe it was fortunate to see such culture and skills transmitted from Korea to Japan." [3]
Others argue, however, that the similarities are not due to any genetic relationship, but rather to a sprachbund effect. See East Asian languages for morphological features shared among languages of the East Asian sprachbund, and Japanese language classification for further details on the possible relationship.
Of the ancient languages attested in the Korean Peninsula, modern Korean is believed to be a descendent of the languages of Samhan and Silla; it is unknown whether these are related to the Buyeo languages, though many Korean scholars believe they were mutually intelligible, and the collective basis of what in the Goryeo period would merge to become Middle Korean (the language before the changes that the Seven-Year War brought) and eventually Modern Korean. The Jeju dialect preserves some archaic features that can also be found in Middle Korean, whose arae a is retained in the dialect as a distinct vowel.
There are also fringe theories proposing various other relationships; for example, a few linguists such as Homer B. Hulbert have also tried to relate Korean to the Dravidian languages through the similar syntax in both.
Featured Video