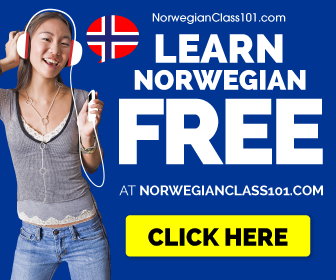 I haven't done anything wrong.
Jeg har ikke gjort noe galt.
---
It was a misunderstanding.
Det var en misforståelse.
---
Where are you taking me?
Hvor tar dere meg?
---
Am I under arrest?
Er jeg arrestert?
---
I am an American/Australian/British/Canadian citizen.
Jeg er en amerikansk/australsk/britisk/kanadisk statsborger.
---
I demand to talk to the American/Australian/British/Canadian embassy/consulate.
Jeg forlanger å få snakke med den amerikanske/australske/britiske/kanadiske ambassade/konsulat.
---
I want to talk to a lawyer.
Jeg vil ha en advokat.
---
Can I just pay a fine now?
Kan jeg bare betale boten nå?
*Note* Usually you can't. That would mean bribery is accepted. One exception: public transportation in Oslo (maybe elsewhere too) if you forgot to buy a ticket.
Featured Video