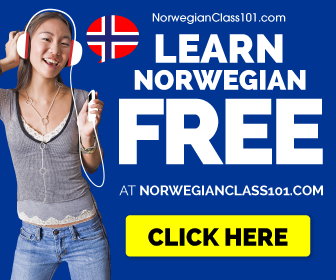 0
null
---
1
en
---
2
to
---
3
tre
---
4
fire
---
5
fem
---
6
seks
---
7
sju, syv
---
8
åtte
---
9
ni
---
10
ti
---
11
elleve
---
12
tolv
---
13
tretten
---
14
fjorten
---
15
femten
---
16
seksten (seis-ten)
---
17
sytten (søtt-en)
---
18
atten
---
19
nitten
---
20
tjue (shoe-e)
*Note* Used in new counting system (see below).
---
20
tyve
21 & Above
Numbers larger than twenty can be written several ways in Norwegian. Sometimes each word is written separately. Sometimes hyphens are used. And sometimes, the whole number is written as one large word. There are two ways of counting from 21-99.
New Counting System
The new counting is what most people use nowadays. It is also probably advisable for people not very familiar with Norwegian to learn this way first.
---
21
tjue en (kju-e en)
---
22
tjue to
---
23
tjue tre
Old Counting System
The old counting system is slightly more illogical, but still quite a few people use it. It's popularity increases with the age of the speaker. Most people will probably revert to the new counting system if they realize the speaker is not fluent in Norwegian, but here it is for completeness.
---
21
en og tyve (en å tyv-e)
---
22
to og tyve (to å tyv-e)
---
23
tre og tyve
Regardless of System
30
tretti
---
40
førti
---
50
femti
---
60
seksti
---
70
sytti
---
80
åtti
---
90
nitti
---
100
(ett) hundre
---
121
(ett) hundre og 21 (100 å 21)
---
200
to hundre
---
300
tre hundre
---
1000
ett tusen
---
1021
ett tusen og 21 (ett tu-sen å 21)
---
1100
ett tusen ett hundre (ett tu-sen ett hun-dre)
---
1121
ett tusen ett hundre og 21
---
2000
to-tusen
---
1000000
en million (en milli-on)
---
number _____ (train, bus, etc.)
nummer _____ (tog, buss, etc) (nomm-er)
---
half
halv (hall)
---
less
mindre (minn-dre)
---
more
mer
Featured Video