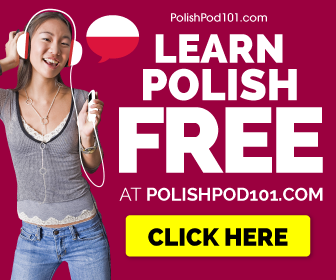 Polish is mainly spoken in Poland. In fact, Poland is one of the most homogenous European countries in terms of its mother tongue, as close to 97% of Polish citizens declare Polish as their mother tongue. After the Second World War the previously Polish territories annexed by the USSR retained a large amount of the Polish population that was unwilling or unable to migrate toward the post-1945 Poland and even today ethnic Poles in Lithuania, Belarus, and Ukraine constitute large minorities. In Lithuania 9 percent of the population declared Polish to be their mother tongue. It is by far the most widely used minority language in the Vilniaus Apskritis (Vilnius region) (26% of the population, according to the 2001 census results), but it is also present in other apskritis. In Ukraine, Polish is most often used in the Lwów and Luck regions. Western Belarus has an important Polish minority, especially in the Brzesc and Grodno regions.
There are also significant numbers of Polish speakers in Australia, Austria, Azerbaijan, Brazil, Canada, Czech Republic, Estonia, Finland, Germany, Greece, Hungary, Israel, Kazakhstan, Latvia, New Zealand, Romania, Russia, Slovakia, UAE, the UK and the United States.
In the U.S. the number of people of Polish descent is over 9 million, see: Polish language in the United States, but most of them do not use Polish in their everyday communications.
According to the United States 2000 Census, 667,414 Americans of age 5 years and over reported Polish as language spoken at home, which is about 1.4% of people who speak languages other than English or 0.25% of the U.S. population.
Featured Video