Pronunciation
Phrases & Vocabulary
Romanian Language
Travel Guides
101 Languages Recommends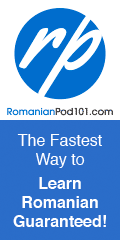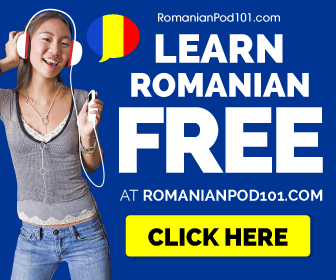 a
like 'u' in "cup", 'a' in "target"
---
e
like 'e' in "ten"
---
i
like 'i' in "dip" when in the middle or start of a word. When at the end, it is barely sounded - for example, in the word Bucuresti, it is pronounced Boo-KOO-resht with a very short and slight i - never pronounce it as Boo-KOO-reshtee. The terminal "i" causes a slight "softening" of the preceding consonant. The few Romanian words with a very strong terminal "i" sound are spelled with a double "i" ("ii").
---
o
like 'o' in "chlorine", rounded, fairly short sound
---
u
like 'oo' in "broom", but much shorter
---
a
like 'a' in "digital". This sound is usually mispronounced (people tend to pronounce it like 'u' in 'cup', but in fact, this sound is frequently found in English. When seeing a always think of the sound in the 'rather' than in 'bra'. Similar to French 'e' in word 'je'.
---
â, î
no precise English equivalent - it's best to hear it being spoken. â and î are the same sound in Romanian. î is used at the beginning and at the end of words, â in all other cases. The closest American English sound is the ""oo"" in "book", but it's a bit shifted toward a "soft 'i'", as in "it". Similar to French 'u' in word 'rue'.
Featured Video