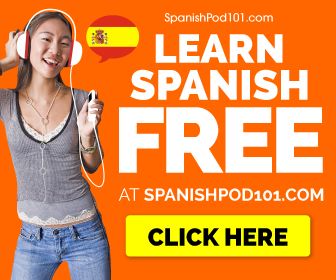 b
like 'b' in "bed": boca
---
c
when followed by 'e' or 'i', like 'c' in "cell" (Latin America) or 'th' in "thin" (Spain): cine; otherwise like 'k' in "kid": calle, doctor
---
ch
like 'ch' in "touch": muchacho
---
d
like 'd' in "dog": dedo
---
f
like 'f' in "fine": faro
---
g
when followed by 'e' or 'i', like 'ch' in "loch" (general = heh-neh-RAHL), otherwise like "g" in "go" (gato). In the clusters "gue" and "gui", the "u" is silent (guitarra), unless it bears a diaeresis, as in "güe" and "güi" (pedigüeño).
---
gu, gü
like 'Gu' in McGuire or 'w' in "wire" (agua, agüita)
---
h
silent: hora= or-ah
---
j
like 'h' in english: jamón
---
k
like 'c' in "cat": kilo
---
l
like 'l' in "love": lápiz
---
ll
like 'y' in "you" or, occasionally (in some parts of Latin America), like an english "j": lluvia ("lluvia" could be both "you-vya" or "jew-vIA"
---
m
like 'm' in "mother": mano
---
n
like 'n' in "nice", and like 'n' in "anchor": noche, ancla
---
ñ
like 'ny' in "canyon": cañón, piñata
---
p
like 'p' in "pig": perro
---
q
like 'q' in "quiche" (always with a silent "u"): queso, pronounced KAY-so.
---
r, rr
Spanish has two "r" sounds which are very different form their counterparts in most languages, and certainly very different from the English. As a result most English speakers lisp their r's when they come to Spanish. However, if you use your native pronunciation it's unlikely that people understand perro (dog) when you meant pero (but), and they may not understand you at all.
single flap r (ere)
Always written "r", this sound is created by putting the tip of the tongue up against where the front of the roof of the mouth meets the upper teeth, very similar to the action English speakers make to pronounce l or t. This is not widely taught but can be practiced by anyone. Particular care should be taken when r appears after a consonant, eg in the word otro (other). tr is a particular sound in English, which if you use in Spanish will be an incomprehensible lisp. One must separate the two sounds out, as in wha(t) (r) rubbish, clicking the r properly.
rolled r (erre)
Written "r" at the beginning of the word, or after "l", "n", or "s" (ropa, enredo). Written "rr" between vowels (cerro). It's a multiply vibrating sound. Whereas all English can learn to tap out a single r it seems that many adult non-Spanish speakers simply do not have the ability to vibrate the tongue in the way needed to pronounce rr.
---
s
like 'ss' in "hiss": sopa
---
t
like 't' in "top": tapa
---
v
like 'b' in "bed": vaca, pronounced BAH-kah. To distinguish v from b when spelling, one says v chica or b grande to know the difference.
---
w
like 'w' in "weight" in English words, whisky (pronounced WEESS-kee). Like 'b' in "bed" in Germanic words.
---
x
like 'x' in "sex" (sexo). Like 'ss' in "hiss" at beginning of a word (xilófono). Like 'ch' in "loch" in the words México, mexicano, Oaxaca, and oaxaqueño.
---
y
like 'y' in "yes": payaso. Like 'y' in "boy": hoy.
---
z
like 's' in "supper" (Latin America), like 'th' in "thin" (Spain): zorro. See c above.
Featured Video