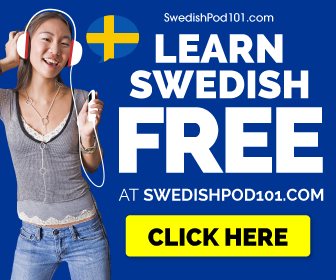 I haven't done anything wrong.
Jag har inte gjort något fel. (Yag haar eenta yoor noogoot fehl)
---
It was a misunderstanding.
Det var ett missförstånd. (Dat vaar at mees-fur-stoond)
---
Where are you taking me?
Vart tar du mig? (Vaart taar doo may)
---
Am I under arrest?
Är jag arresterad? (Ehr yag arehstehrad)
---
I am an American/Australian/British/Canadian citizen.
Jag är en Amerikansk/Australienskisk/Brittisk/Kanadensisk medborgare (Yag ehr ahn Americansc/aoostraaleeahnseesc/breeteesc/canahdehnseesc mehdbooryaareh)
---
I want to talk to the American/Australian/British/Canadian embassy/consulate.
Jag vill tala med det Amerikanska/Australienskiska/Brittiska/Kanadensiska konsulatet. (''Yag veel tahla mehd dat Americansca/aoostraaleeahnseesca/breeteesca/canahdehnseesca cohn-soo-lah-tat )
---
I want to talk to a lawyer.
Jag vill tala med en advokat. (Yag veel tahla mad ehn ahdvoocaht)
---
Can I just pay a fine now?
Kan jag böta nu? (Can yaag but-a noo?)
Featured Video