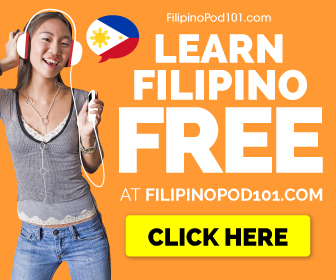 Separate adjectives are sometimes used to describe things and people (e.g. tall building, tall person). Adjectives without a noun are often ended with the article na which roughly translates as "already" or "now." This is usually dropped when translating back into English. Madumi na. [It's] dirty (now/already). In Tagalog, an article such as na or pa is required when no noun follows the adjective. Na is a bit more immediate (i.e. shorter time than expected) than pa, but both have similar usage.
---
Many nouns can become adjectives by adding the prefix Ma, such as Dumi (dirt) becoming Madumi (dirty).
---
Adjective-noun pairs must be linked. Na (not the same na as above) is used if the adjective ends in a constant, and _ng is used if it ends in a vowel. Magandang babae (beautiful girl). Malinis na kusina (clean kitchen).
---
Beautiful
Ganda
---
Handsome
Gwapo
---
Ugly
Pangit
---
Good
Mabuti
---
Bad
Masama
---
Smart/Intelligent
Matalino
---
Tall (person)
Matangkad
---
Short/Small
Maliit
---
Clean
Malinis
---
Dirty
Madumi
---
Delicious
Masarap
---
Bland
Matabang
---
Large
Malaki
---
Medium
Katamtaman
---
Small
Maliit
---
Cold
Malamig
---
Hot
Mainit
---
Happy
Masaya
---
Sad/Lonely
Malungkot
---
Far
Malayo
---
Close/Near
Malapit
---
Loud
Malakas
---
Noisy
Maingay
---
Silent
Tahimik
---
High
Mataas
---
Low
Mababa
---
Old (person)
Matanda
---
Old (things)
Luma
Featured Video