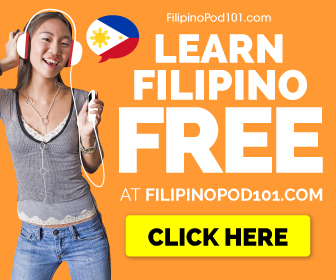 Like English there is no gender assigned to common nouns, including those of Spanish origin. The only exception is Spanish-origin words refering to a type of person or occupation. But even here, the article (ang, ng, etc.) is gender neutral. Example: Ang abogado/a The lawyer or attorney (m/f). Ironically, Tagalog-origin words can even be more gender neutral than English. Example: kapatid brother or sister.
---
For plurals, add mga immediately before the noun. Example: Mga hayop Animals. Adding "_s" does not make anything plural, and is sometimes used on Spanish nouns regardless of whether the topic is plural or not.
---
One point of confusion is the word Filipinas. It can mean either The Philippines (the country) or a group of Philippine females.
---
Girl/Female
Babae
---
Boy/Male
Lalaki
---
Animal
Hayop
---
Place
Lugar
---
Name
Pangalan
---
Nickname
Palayaw
---
Surname
Apelyido
---
Address
Tirahan
---
Age
Edad
---
Sex/Gender
Kasarian
---
School
Eskwelahan
---
Variety Store
Tindahan
---
Birthday
Kaarawan
---
Birthdate
Kapanganakan
---
Child
Anak
---
Adult
Matanda
---
Bus
Bus (boos)
---
Train
Tren
---
Light
Ilaw
---
Water
Tubig
---
Electricity
Kuryente
---
Table
Mesa
---
Couch
Sofa
---
Chair
Silya
---
Living room
Sala
---
Kitchen
Kusina
---
Bedroom
Kwarto
---
Bathroom
Banyo(formal)/Kubeta(informal)/CR(casual)
---
Picture
Litrato
---
Radio
Radyo
---
Air Conditioner
Aircon
---
Television
Telebisyon
---
Refrigirator
Pridyider
---
Faucet
Gripo
---
Door
Pinto
---
Window
Bintana
---
Friend
Kaibigan
---
Buddy
Pare
Featured Video